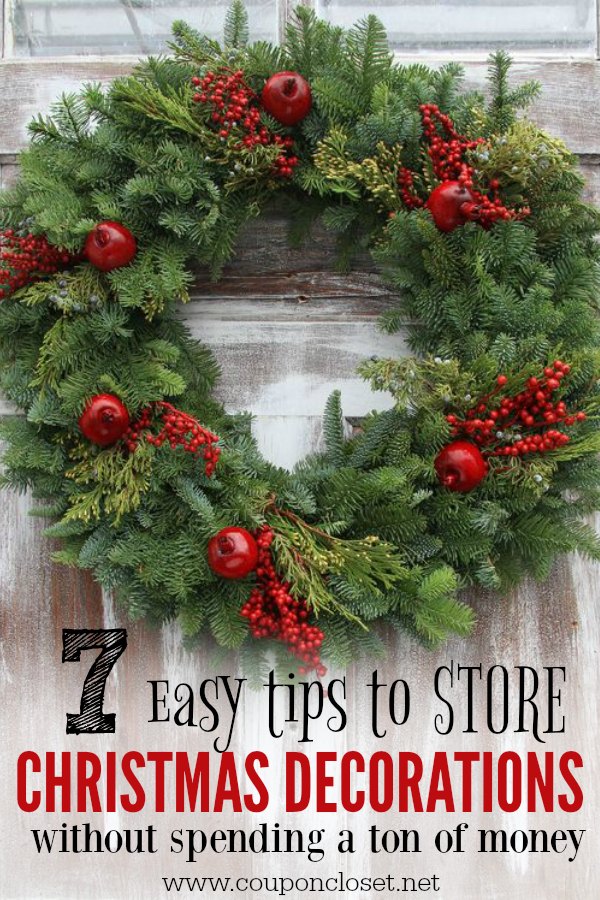 Are you part of the before Thanksgiving or after Thanksgiving camp when it comes to decorating for the holidays? No matter when you like to decorate, I think we can all agree that putting away holiday decorations is no fun. Each year, I try to put away my decorations to make it a little easier the next year. Give these creative tips a try as you store your decorations!
1.Tackle box.
A tackle box is perfect for all kinds of small holiday items, including extra Christmas light bulbs, ornament hangers, 3M hooks used for hanging various items, gift tags, and even small holiday village pieces (if that's your thing). Tackle boxes are relatively inexpensive, have a bunch of compartments, and will keep the items inside from being crushed when they are stored, plus you can find them for very inexpensive on Amazon.
2. Cookie tin.
Store any remaining holiday cupcake liners, cookie sprinkles, and your favorite Christmas cookie recipe cards in a cookie tin. Next year, all you'll need to do is pull out the tin, and you have everything you need (other than the ingredients) for your cookies! Make sure you check the after Christmas sales because I often find them for 75% off right after Christmas. It is apart of my 10 Items to Buy in the Day after Christmas Sales.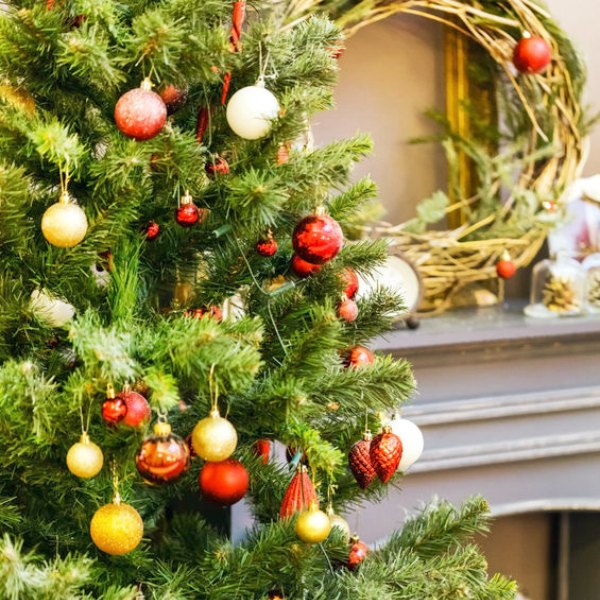 3. Packaging from online shopping.
Who needs ornament boxes when you can use packaging you already received for free in the mail? If you followed our tips to save money before Black Friday, you probably did some online shopping. Keep those packaging materials to safely store your fragile ornaments!
4. Rubber bands.
Untangling Christmas lights is my least favorite decorating job. If I take just a bit of extra time to properly wrap the lights and band them with a rubber band, putting them back on the tree or house the following year is no big deal!
5. Gift wrap storage.
One of the items I think is totally worth buying is a gift wrap storage container. While the hard-sided ones will keep your gift wrap from getting smashed in storage, I prefer the soft-sided alternatives. Many of them come with storage compartments for bows, ribbon, and tissue paper, as well. When you factor in the amount of money you spend replacing crushed bows over a few years, this storage container pays for itself! And don't forget to stock up on ribbon, bows, and wrapping paper during the after Christmas sales. You don't want to pay full price.
6. Wreath hanger and dry cleaning bag.
Wreath storage containers are a great investment if you have an artificial wreath you like you use each year, but if you'd rather save some money, simply purchase a wreath hanger and cover your wreath with a dry cleaning bag to protect it from dust. Hang the wreath from the hanger on a hook in the garage or the basement and it will be ready to go for next year.
7. Sheet set or blanket packaging.
Those zippered packaging sleeves you get when you buy a new set of sheets or a blanket are perfect for storing holiday linens such as a table cloth, table runner, and/or napkins. Just make sure to launder them before storing, as any stains will set over the 11 months they are in storage.
These tips are both practical and frugal. By carefully packaging and storing your holiday decorations, you will be able to use them longer and save money in the long run. Share with us your favorite hacks for storing holiday decorations!
Find more in our Christmas on a Budget Series: