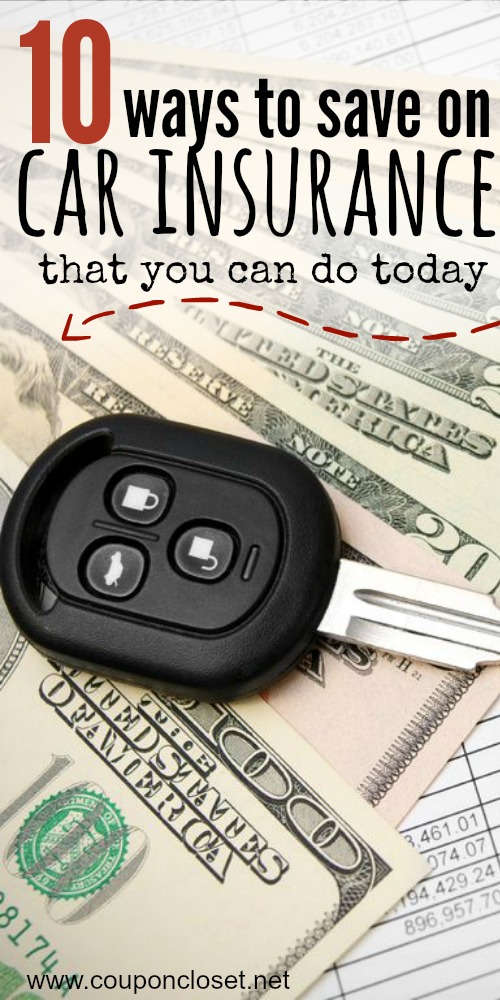 Have you seen the commercials for how to save on your car insurance? Most people want to save money across the board but don't realize they can get significant savings on just their auto insurance policy.  By making a few changes to coverages, payment methods  and shopping around you could save hundreds of dollars a year on your car insurance. These are all easy tips that you can actually do today!
Here are 10 Ways to save on your auto insurance
Avoid tickets and accidents.  Too many and you can become un-insurable
Make timely payments to avoid billing events.  Many people do not know that late payments to the insurance company could raise rates at renewal time.
Clean up credit score, which will result in better insurance rates. Obviously this will take some time, but over time this can make a huge difference in your rates.
Understand how a vehicle is rated. Underwriters determine risks based on vehicles and location – There are cases where savings can be found in replacing a car with a less expensive to insure model. Call your insurance agent to get a list of the least expensive cars to insure.
Multi-policy discount: Move home and auto to the same company for a multi-policy discount and better rate on both. Be aware that one car can cost as much to insure, or close, as two in some cases, with multi-vehicle discounts.
Check for discounts to members of local organizations or unions
Use full pay discounts whenever possible to save (sometimes) substantial amounts of money.  If you can pay the policy in a lump sum do it!
Use an electronic funds transfer to reduce the premium paid and eliminate billing events.
Shop around. Decide what level of coverage you need and then have agents bid on the cost to cover you.
Finally, some companies require a membership to be insured.  Usually, these memberships are worthwhile based on the discounts provided, but the fees are a cost to consider if the budget is very tight.
Even if you are unable to do all of these tips, if you can do a few, you can really help yourself save a few hundred dollars a year on your car sinsurance.
What are your tips to save on car insurance?
Check out more frugal living tips here.
Make sure you take a minute to read some of these other money saving posts: