Looking for a way to beat the heat?  We've rounded up some really fun swimming pool toys that can help pass the time without breaking the bank.  My family actually has several of these swimming pool toys and they love them.
Swimming pool toys on sale:
Water Sports Inc. Swim Thru Rings, 3 Pack – $14.80
Super Hoops Floating Basketball Game – $27.48 (Reg. $33.90)
Swimline Giant Shootball Inflatable Pool Toy – $34.99 (Reg. $57.99)
SwimWays Squid Disk Pool Toy – $4.99 (Reg. $7.99)
SwimWays Avengers Dive Characters – $7.75 (Reg. $17.99)
Giant Inflatable Swimming Pool Water Wheel Toy (49.2″ X 33″) – $49.95
Intex King Kool Inflatable Lounge – $7.89
Lynx Pool Noodle Connectors (12-ct. Building Set) – $29.03
Baby Swimming Pool Toys and swimming pool floats:
Since babies need a different kind of toy, I thought I would share with you the best baby swimming pool toys on sale. (Click HERE to browse them all)
Confidence Building System Fish Sun Shade Baby Float – $19.95 (Reg. $36.99)
Melissa & Doug Sunny Patch Seaside Sidekicks Creature Set – $9.15
Aqua Leisure Girls Fish Character Fabric Baby Boat with Canopy Pink Ride On – $25.34 (Reg. $36.99)
Swimming Turtle Floating Toy – $9.99
Intex Kiddie Float 32in x 26in – $7.19 (Reg. $9.75)
Intex Whale Baby Float – $14.99
Which Swimming pool toys are you going to snag for your kids. Whether you have a pool, or you a attend a pool regularly, I know your children will love these swimming pool toys.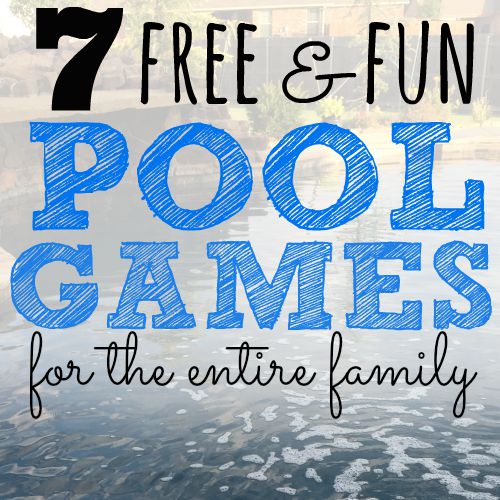 Make sure you check out these other fun ideas:
Swimming pool games for the entire family
Fun Summer Games for Kids that cost nothing
100 days of Kids Summer Activities
Which are your going to get for your kids?