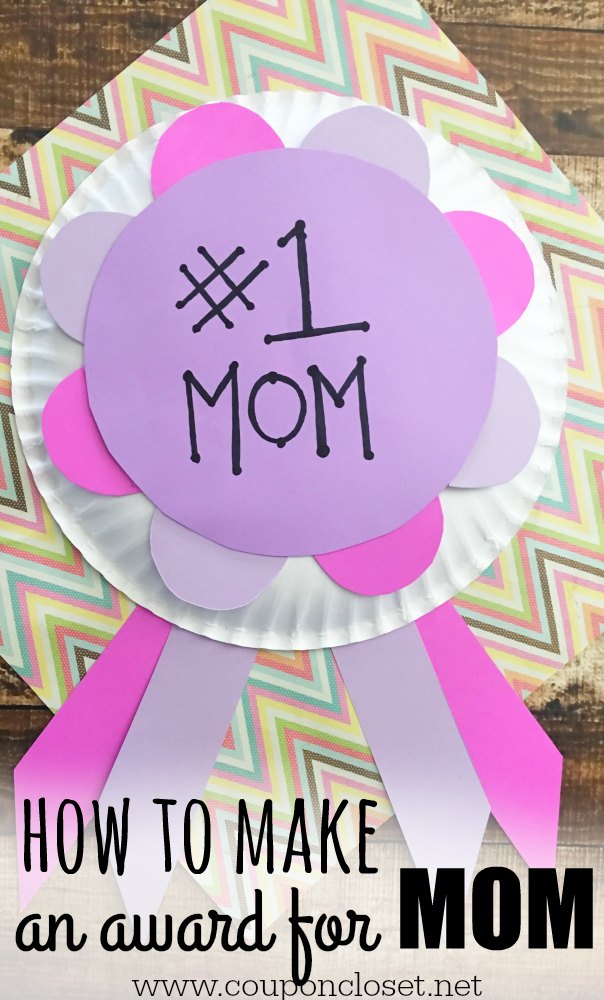 Mother's Day is just around the corner. I know many of you love our 10 free Mother's Day coloring sheets, so today I wanted to show you how to make a fun award for mom.
Get the kids ready to make this paper plate award that they can put together in no time! 🙂
Materials you need:
How to make:
1. Cut a large circle from one of your pieces of cardstock about 2″ smaller than the paper plate
2. Cut 2 strips from each color cardstock (2″x 8″), then cut the bottoms at the same angle.
3. Cut 4 half circles 2″ wide from each color cardstock.
4. Now glue your colored circle to the bottom of your paper plate.
5. Glue your 4 angled strips together in a triangle shape like so, then glue those under your paper plate to look like ribbons.
6. Glue your flower petals under your circle, rotating colors
7. Now you can be creative and write whatever you'd like for your mom, examples: best mom ever, #1, best friend, ect.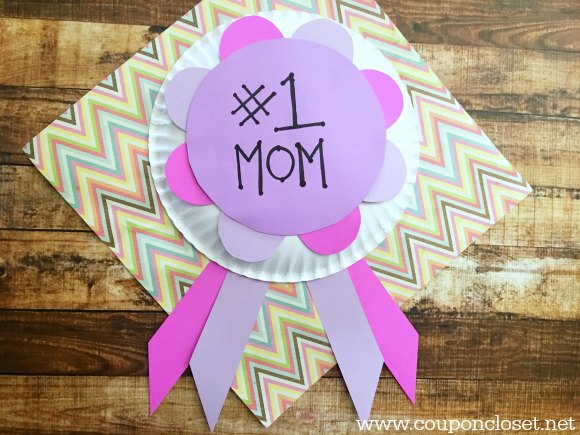 Isn't this just adorable?
I think even the Dads could handle this easy craft. Give it to mom with some of our breakfast ideas for Mother's Day and her heart will melt. I know mine will.
Plus… this is super frugal to make so no matter your financial state right now, you can definitely melt Mom's heart on Mother's Day this year.
You can also spoil mom with these Easy Breakfast in Bed Idea for Mother's Day.
Go ahead and print some of these free Mother's Day coloring pages. These are perfect for the kid's to color.
Handprint Flowers are perfect to make for Mother's Day, birthdays and more.