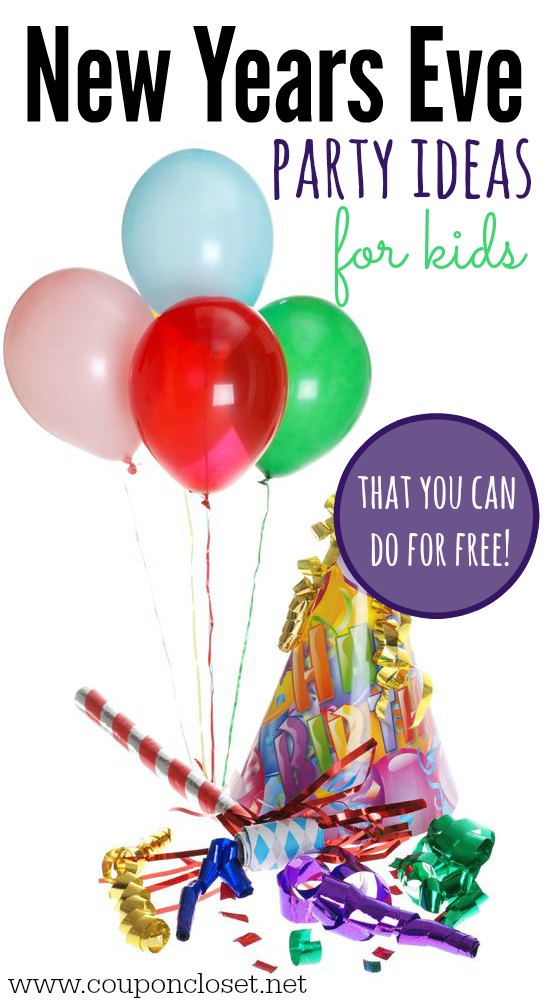 I love celebrating New Years with my kids. Do you? I thought I would share some quick New years Eve party ideas without spending a dime! In fact, invite family and friends over to celebrate with you. I promise… you don't have to spend a penny to celebrate. We have 8 ideas sure to inspire you to celebrate! There is no need to spend tons of time and money throwing a lavish party. Kid's don't need all of that and just want to have fun.
Let's get started!
New Years Eve Party Ideas for kids:
1. Do the Countdown early.
Unless you have teenagers, kids just can't handle staying up till midnight. Extend their bedtime by an hour or two and make that the New Years mark. Kids don't care. They just want the countdown and the celebration. Make it a big deal like it really is midnight and they really won't care.
MY LATEST VIDEOS
2. Make it a Pajama party.
Instead of dressing in your New Years best, wear your PJs. The kids and the adults will have a lot more fun being comfortable in their pajamas. I know I'm most comfy in my sweatpants. 🙂
3. Skip Dinner and serve finger foods.
What kid wouldn't be so happy to find out that they are having chicken nuggets, chips, carrot sticks, brownie bites, and other finger foods for dinner. You don't have to stress and the kids will thank you!
4. Go Potluck.
If you are inviting friends and family over. Have them bring a finger food too. Don't tell them what to bring…. just have them bring what they can make with what is in their fridge. You are not spending any money if you are making from what you already have.
5. Play classic family games.
You don't have to spend a dime to have fun with your kids. Turn off the TV. Play hide-n-seek, charades, musical chairs, hot potato, tic tac toe, and hopscotch.
You might think those are juvenile games, but when the adults get involved everyone has fun. My kids especially love playing hot potato. We play it at almost every gathering!
6. Make your own party hats.
Grab the stuff you have laying around and you can make your own party hats. It isn't difficult and everyone will love it. If you want to spend a little money, you can buy plain party hats at dollar tree and then decorate those. Make sure you take a picture to remember next year.
7. Decorate with what you have.
Decorations make the party.. don't you think? However, don't spend money. Have the kids Cut out letters saying "2014" or "Happy New Years". Add some twine or string and you just made a banner.
Got those balloons left over from the birthday party? No problem! Blow them up and toss them around. Kids love a room filled with balloons.
8. Make your own "Sparkling Drink"
You can spend money on a sparkling beverage for the kids, but you can make your own. All you need is Sprite and some juice. My kids love orange juice or grape juice mixed with Grape juice. They will love it and you probably have those in your pantry already.
You will also love this 2 ingredient Cotton Candy Drink recipe  and this Party punch recipe.
My point is…
Money doesn't make a party – the family does!
Take some of these fun and frugal New Years Eve party ideas to make sure your kids have a blast this year.
No need to spend a ton of money or time. Just use what you have and gather the family around. It's about memories and experiences, not spending tons of money with lavish parties. I'm sure that whatever you plan will be a blast. Let's start this new year being intentional about making memories.
What are you doing this New Years eve?
Find more party ideas here: