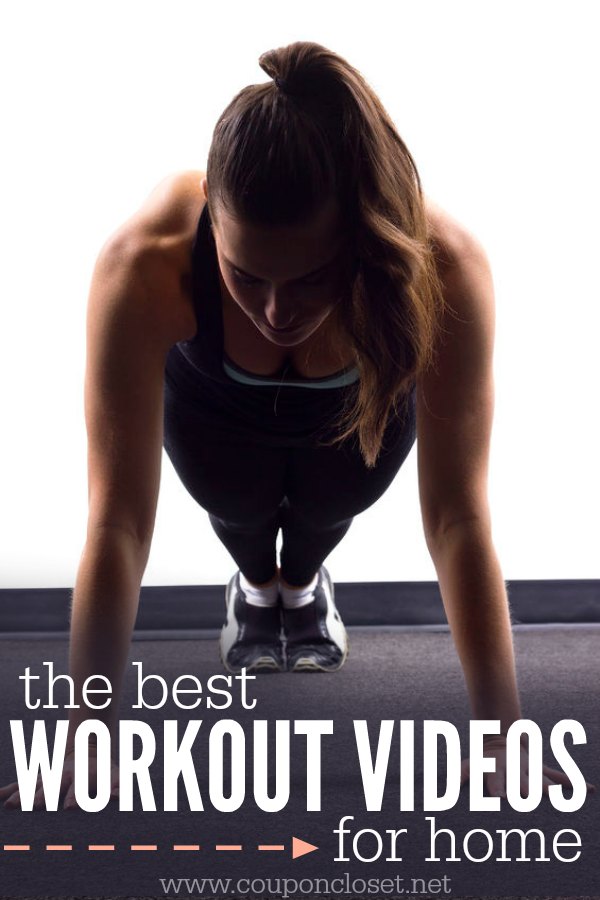 Let's get in shape for summer! Today I wanted to give you 25 of the best workout videos that you can buy for under $20 . In fact, most of them are under $15. You don't have to pay a ton of money to stay in shape at home. If you remember, we have already talked about How to Lose Weight on a Budget and skipping the expensive gym memberships and working out at home is a great alternative to losing weight and saving money. Take a few minutes and check out these fun workout DVDs that you can snag on a budget.
25 Workout videos:
Remember, the prices listed are when I posted. Prices do change quickly on Amazon so check before you buy.
1. Zumba Fitness Incredible Slimdown DVD System – $16.87
MY LATEST VIDEOS
2. Jessica Smith: Boost Metabolism and Muscle! Strength Training for Women, Low Impact, High Results Home Exercise Video – $14.95
3. 10,000 Steps Weight Loss – Walk On: 5 Fat Burning Miles Walking Exercise DVD – $14.95
4. Walk On: 15-Minute Fast Fat Blasts – $14.95
5. Cardio Abs DVD: HIIT Cardio Interval Training, Sculpting, Fat Burning, Tabata, Intermediate to Advanced Level Workout – $14.95
6. Shaun T's Hip Hop Abs DVD Workout – Rockin' Abs and Hard Body – $19.95
7. Jessica Smith: Build Balance and Inner Strength! Low Impact, High Results Home Exercise Video – $14.95
8. Zumba 101 Workout DVD – $7.99 – Very fun
9. Yoga Stretch for Beginners and Beyond – $14.95 – Love this!
10. GoFit Brook Benton Kettlebody By Brook Workout Dvd Set- 3 Disk Series – $21.27
11. BODYBOUNCE Fitness and Stability Ball Workout DVD – $14.99
12. Total Body Blitz Workout DVD (The Resistance Band Solution) – $12.99
13. Bombay Jam® Bollywood Dance Workout – DVD – $19.99
14. Walking for Weight Loss, Wellness & Energy DVD – $9.85
15. Shaun T's Rockin' Body DVD Workout – $27.94
16. Jane Fonda's Original Workout DVD – $8.39
17. Walk On: 6 Mile Mix – Workout Videos For Women, Low Impact, Cardio and Sculpting Exercise For Fat Burning – $14.95
18. Kathy Smith Timeless: Step Aerobics Workout – $10.66
19. DANCE That WALK – 5000 Steps in One Easy Low Impact Walking Workout DVD – $14.95
20. The Biggest Loser: Last Chance Workout [DVD] – $9.20
21. Tracy Anderson: Post-Pregnancy Workout – $7.99
22. Kathy Smith Timeless: Great Buns & Thighs Step Aerobics Workout – $6.92
23. Ballet Beautiful: Total Body Workout [DVD] – $8.61
24. The Biggest Loser The Workout – $6.95
25. Fat Burning Cardio Kickboxing 60-Minute Workout – $15.95