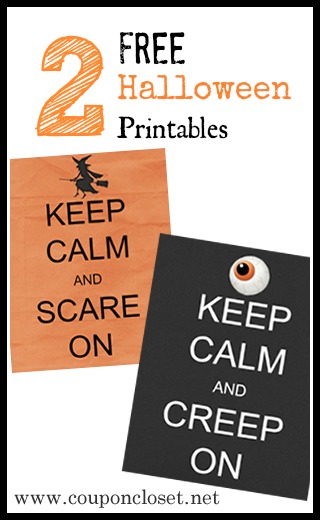 I can't believe it, but Halloween is literally just around the corner. I thought I should give you two fun printables to do some last minute decorating. You can do something fun without spending a lot of money.
Everyone has been loving the "Keep Calm" sayings so of course, we had to give you 2 Halloween "Keep Calm" printables.
All you do is print them out and then add them to an 8×10 picture frame you have laying around. Instantly you have some VERY cute decorations! AND it didn't cost you a thing. Woohoo!
Aren't these just the cutest printables? AND… they are all free for you to use.
I hope you enjoy them. Hopefully, these will help you with some last minute decorations!