It can be difficult to get everyone out the door with a healthy breakfast on school mornings. Here are 25 healthy breakfast recipes to start the school year off right.
25 Healthy Breakfast Ideas You can Make Quickly
Nothing will make your mornings less hectic than having breakfast taken care of. Having make ahead breakfasts ready to go can make a huge difference! I've put together a list of 25 healthy breakfast ideas you can make ahead and stock up on for busy school mornings.
MY LATEST VIDEOS
Pumpkin Spice Baked Oatmeal– Little bites of fresh blueberries are like little bursts of sunshine, and the addition of fruit is one of my favorite parts of this dish.
Egg and Quinoa Breakfast Muffins– This Quinoa Egg Breakfast Muffin Recipe is a healthy, freezer-friendly recipe that you can grab and go! because it is packed with protein, it will keep you feeling full.
To Go Baked Oatmeal– This plain oatmeal mixture is actually quite tasty all on its own. You could make this baked oatmeal without any additional toppings and it would be delicious.
Easy Breakfast Egg Muffins– These Easy Breakfast Egg Muffins are quickly made with yummy Crescent rolls.
Mason Jar Breakfast Parfaits– This is a tasty make ahead breakfast that takes little thought and will keep you eating healthy all week long.
Hash Brown Breakfast Cups with Avocado– These egg nests will make your grumpy mornings not so grumpy.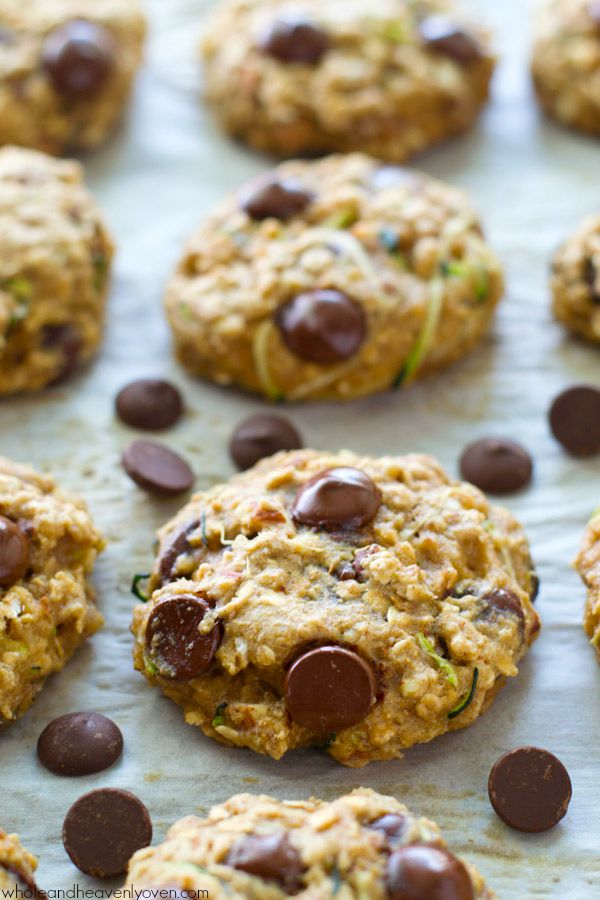 Healthy Zucchini Breakfast Cookies– Jam-packed with all kinds of heart-healthy goodness, sneaky zucchini, and tons of gooey chocolate, these soft 'n' chewy breakfast cookies are the best way to start the day!
Easy Scrambled Egg Muffins– A quick and easy healthy breakfast option you can make ahead of time.
Make Ahead Smoothies– Less clean up plus easy to grab and go is the perfect equation for a healthy breakfast.
Spinach, Feta and Egg Breakfast Quesadillas– Make-ahead breakfast quesadillas filled with scrambled eggs, feta cheese, spinach and red peppers. An easy, healthy weekday breakfast!
French Toast Sticks– Who doesn't love french toast!
Oatmeal Applesauce Muffin– Everyone will love these Oatmeal Applesauce Muffins.
Freezer Friendly Breakfast Quesadillas– They're cheap, they're tasty, they're filled with protein!
Peanut Butter and Banana Overnight Oats– I'm not sure whether it's the comforting flavor combo of peanut butter and bananas, or the incredible creaminess of the oats, but this one rocks my world.
Potato & Omelet Breakfast Bites– This recipe is PERFECT for mornings on-the-go, or just to have on hand whenever someone wants a warm and yummy breakfast.
Pancake Mini Muffins– These easy homemade Pancake Mini Muffins are the perfect on-the-go breakfast recipe! Fill the basic pancake base with blueberries, chocolate chips, and anything else you desire!
Bacon Egg and Cheese Breakfast Casserole– This breakfast casserole is a great way to make breakfast all at once to last the whole week.
Freezer Breakfast Burritos– Have the option of eating Mexican food for breakfast, wrapped up in these easy freezer burritos that are easy to make, take just 1 minute to heat back up, and are perfect for snooze-button-happy mornings when you're on-the-go.
DIY Freezer Smoothie Packs– Not only are these smoothie packs super convenient, they're extremely inexpensive and allow you to make a smoothie in under two minutes.
Easy Make Ahead Breakfast Casserole– Infinitely adaptable! Use your favorite seasonings, vegetables, meats (or make it vegetarian), cheese, etc.
Mini Freezer Cinnamon Rolls– It is simple to prepare a large batch to freeze. On busy mornings I can warm these up in less than two minutes.
Bacon Potatoes and Cheese Waffles– These freezer-friendly Bacon Potato and Cheese Waffles make school mornings just a little bit easier and a lot more yummy! Perfect for breakfast, brunch, or an after school snack!
Easy Egg Wraps– This is a great way to eat low-carb with lots of protein.
Healthy Pumpkin Cranberry Muffins– A Fall favorite, Pumpkin Cranberry Muffins made with healthier ingredients. Keep them in your freezer for a quick breakfast or snack.
Make Ahead Freezer Waffles– These Make Ahead Freezer Waffles Like Eggo's will satisfy your hunger, and your wallet!
I love these healthy breakfast ideas!
These should help get the year off to a great start. I'm definitely going to try the make ahead waffles to make mornings even easier.
Choose from 25 healthy breakfast recipes that kids will love!
More back to school ideas here: