It's hard to believe that summer is ending and back to school is around the corner! Check out these after school snacks to get the kids excited for school!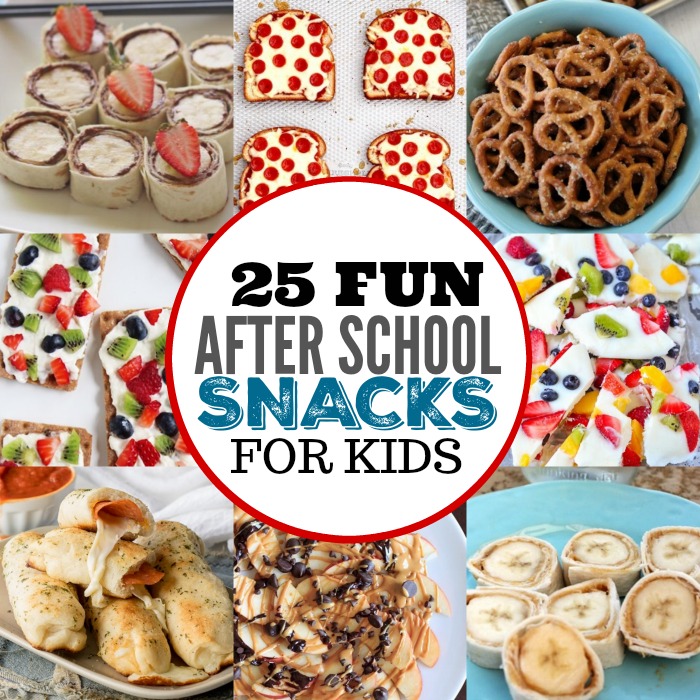 25 After School Snacks for Kids
Back to school is almost here! It seems like just yesterday the kids got out of school. Between all the vacations, summer camps, and spending time together, it really does pass in a flash! This year, I'm planning a few after school snacks for my kids to prepare for back to school season. These snacks are filling and nutrient packed, but won't spoil their appetite for dinner!
Here are 20 after school snacks for kids.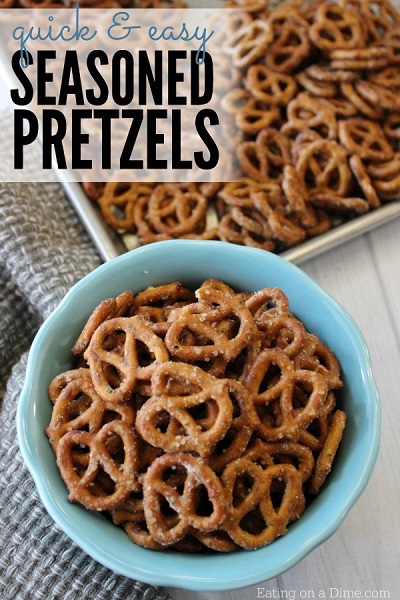 These are oh so delicious and oh so easy to make. I made them yesterday for the kids and almost all of them are gone!
Just six ingredients and you have an easy and tasty snack!
These incredibly delicious (and easy) Apple Pie Bites are going to be your go-to dessert in a hurry!
These delicious Nutella and banana fruity snacks are so easy you can prepare them for the after-school rush in just five minutes.
Quick and easy pizza toast is one of our favorite recipes to make for a busy weeknight dinner or a satisfying after-school snack.
If you have a picky apple eater, here are some great apple "cookie" recipes that the whole family is sure to love.
It is healthy and oh so cute! It would also be a very easy appetizer to make at your next gathering.
It's such a simple recipe with just the right balance of banana and chocolate.
These Oatmeal Breakfast Bites are easy to make and great for on-the-go!
These Frozen Yogurt Blueberries are a simple, healthy snack that satisfy your sweet tooth big time.
It's super easy to make, and kids (and adults) love it!
These homemade fruit rollups are super simple and I love that they only have 2 ingredients!
Banana & Peanut Butter Roll Ups
These are super easy to make and the kids love to help make them.
It almost seems silly to call this a recipe because it's that easy.
Your kids will totally enjoy creating these easy edible butterflies, caterpillars, and ladybugs.
Looking for a fun and delicious frozen yogurt recipe? You don't want to miss this!
They're a copycat version of Trader Joe's Gone Bananas and they're delicious!
These no-cook dolphin bananas are a great little snack, and will bring a smile to their sweet little face.
The best part is that they kids can actually do this themselves. It is super easy and the kids just love them.
A yummy, versatile, and healthy option for snacks that kids will enjoy using ingredients you probably already have on hand.
All you need is a popsicle mold, coconut water, and some sliced fresh fruit! Put it all together and you've got a yummy, healthy treat that your kids will be begging for again and again.
Squash chips are a healthy alternative to regular chips and they pack a ton of flavor. You won't have to feel guilty about eating all of them!
These snack bars are simple, easy, nutritious, delicious and much cheaper than store-bought snack bars!
No special kitchen tools needed for this delicious treat!
Who would have thought that making your own applesauce would be so easy?
These after school snacks are sure to please even the pickiest eaters! 
Which one will you try?
Learn how to send Pizza rolls in School Lunches.  This simple tip will make packing lunches a breeze. It's quick and easy!
Take a look at these 20 easy back to school lunch ideas for kids that they will love!
More back to school ideas here: