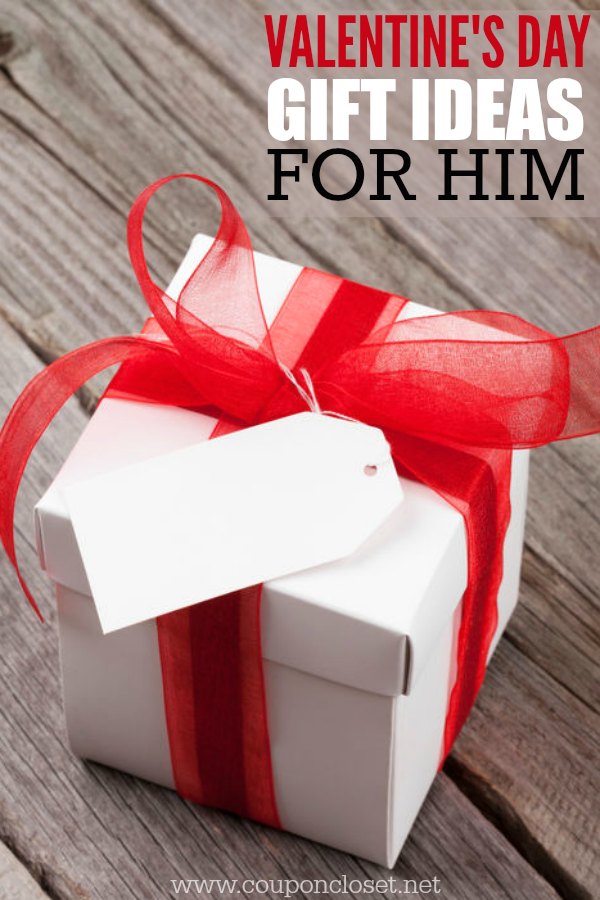 Eek! Valentine's Day is just around the corner so I thought it would be perfect to round up Valentines Gifts for him that won't bust your budget. I'm not sure about you, but I like to give something small and thoughtful on Valentine's day. Valentine's day is all about showing someone how much they care, but it doesn't have to be expensive to do that.
Check out these easy Valentine's Day gifts for him and get your shopping done early!
25 Fun and Frugal Valentine's day Gifts for Him:
1. Handmade Wooden Sustainable Love You Card – $13.99
2. Toolbox of Chocolates for Him – $34.99
3. Lil Peepers Shelby the Love Turtle – $15.65
4. Unique Guitar Picks – (Including: I Love You Valentines, Sweet Heart I Pick You, and More) – $15.99
5. Beer Greetings – Love + Thanks + Hooray – Six Pack Greeting Card Box (Set of 4 Card Boxes in Heart You, Thanks, Hooray Designs) – $20.00
6. National Concepts 21 Piece Open When Letter Box Gift Set – $24.99
7. Guardman 11 in 1 Beer Opener Survival Card Tool Fits Perfect in Your Wallet – $10.99
8. Beard Oil & Comb Set – $15.99
9. M&M's, Hershey's Kiss, Chocolate Hearts, Teddy Bear Valentine Bundle – $19.95
10. Wet Shave Kit – (Shaving Kit Includes Pure Badger Shaving Brush, Chrome Stand & Double Edge Razor, with 5 Double Edge Razor Blades) – $34.99
11. Culinary Couture 3-Piece Stainless Steel Barbecue Tool Set Bundle (Includes Spatula, Fork and Tong with eBook) – $19.90
12. Sweet and Small Rustic Kelly Green String Art Wooden Heart Block – $20.00
13. The Gratitude Journal: A Gift for Valentine's Day – $6.49
14. Romantic Valentine's Day Gift with Sweet Love Poem – $34.99
15. Buffalo Bills 12-Piece Beef Jerky Sampler Black 6-Pack Gift Cooler (12 assorted 1.5oz jerky packs) – $34.99
16. Valentines Day Thinking of You Gift Tower – $32.90
17. Star Wars The Force Awakens Valentine Darth Vader Plush Toy, 7 Inch – $15.99
18. I Love You Gift Set (Includes White Plush Stuffed Teddy Bear, Russell Stover Elegant Collection Fine Chocolates, and Scented Rose) – $35.00
19. "Let's Grow Old Together" Stainless Steel Cuff Bracelet – $15.95
20. DOVE Valentine's Milk Chocolate Truffles Heart Tin 6.5-Ounce Tin – $13.95
21. Delight Expressions® "Hit a Home Run" Gift Box – A Gift Basket Idea for Him – $34.99
22. Valentines Box Set (Inludes "I Love You" Gift Box, Beige Teddy Bear, Red Heart Bouquet of Lollipops And Heart Shaped Box Of Chocolates) – $24.99
23. A True Love Story Never Ends Picture Frame – $14.99
24. Tactical Credit Card – Wallet Tool (Includes Knife, Compass, Magnifying Glass, Toothpick, Fire Starter, Bottle Opener, Emergency Whistle & Paracord) – $14.99
25. I'd Pick You Every Time Guitar Pick – $13.95
Which one of the Valentines Gifts for him to you like best?