Summer is here and we have 25 adorable seashell crafts for kids. This is such a fun activity to keep the kids busy. Plus, seashells are inexpensive or free if you have been to the beach this summer! If not, grab a bag for $1 at Dollar Tree!
25 seashell crafts for kids
Do you have a pile of shells from your last beach trip? You can do more with them besides putting them in a glass jar on the shelf. Here are some great seashell craft ideas you can do with your kids.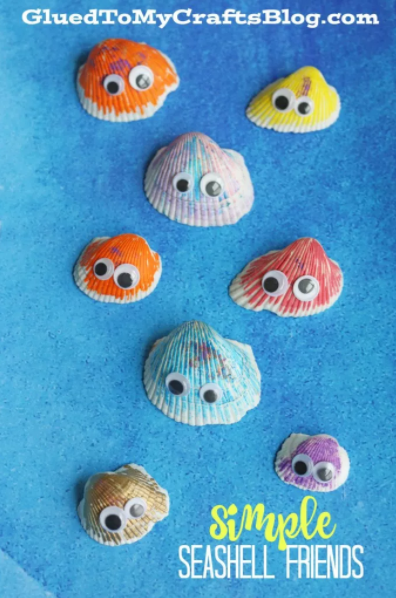 This craft is PERFECT for lazy summer days and those who have easy access to unlimited shells on the beach.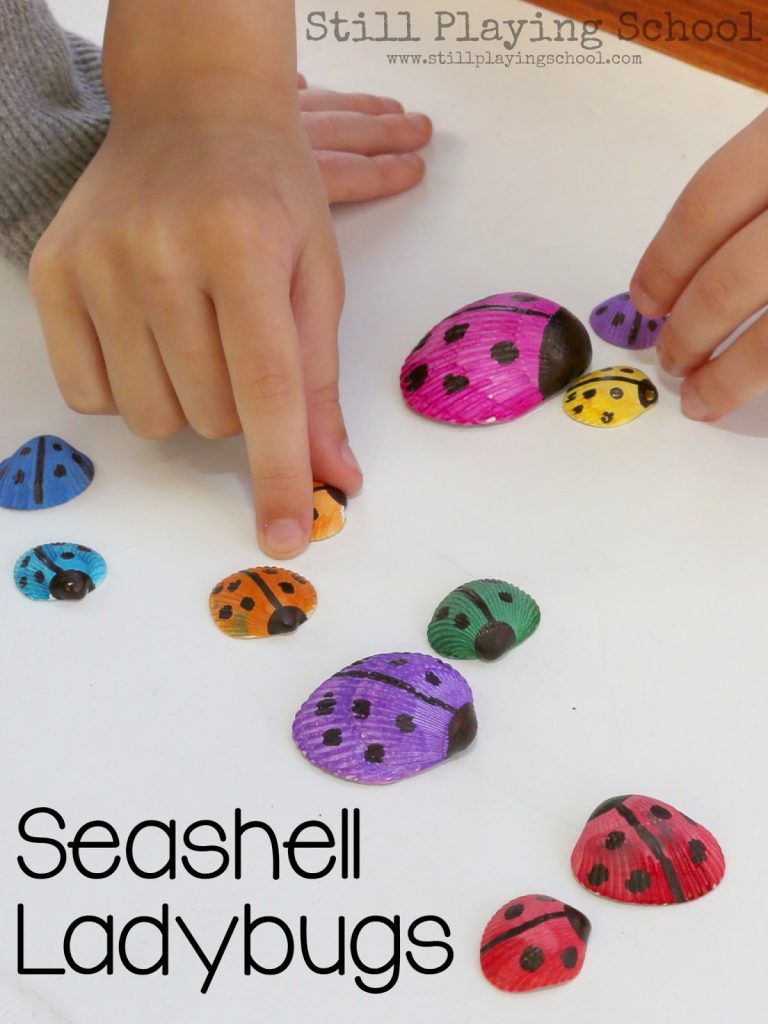 They are the perfect loose parts for play and learning!
This colorful and simple craft is great for all kids of all ages!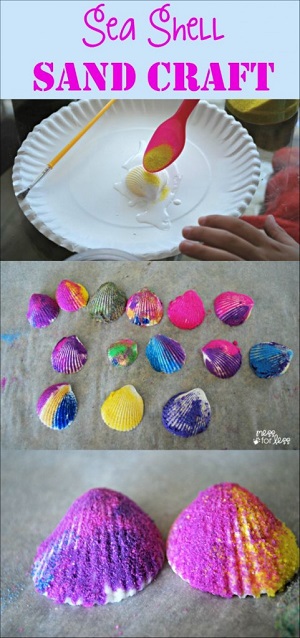 The adorable and colorful sand craft is a great way to use shells from around the house.
These great paper plate crafts make great for play or even as an adorable decoration.
These adorable peacock seashells are adorable and so easy to make!
These oyster seashells are a great ocean project to make with your kids.
Turn a bunch of those shells into cute little tropical fish!
Why not try decorating seashells with melted crayons?
Painting sea shells is simple, but fun, ocean art for kids!
If your kids love mermaids, then they'll love these necklaces.
Crystal Seashell Science Experiment
Growing crystals on seashells is an awesome STEM activity for kids!
These shell people are so easy to make and are really fun to play with too.
Have you ever come home from vacation with a collection of shells you don't know what to do with?
These are great candles you can make with your kids out of shells from the beach!
These pendants are perfect for kids or even parents to wear.
Crab and Turtle Shell Fridge Magnets
These shells make perfect little Crab and Turtle magnets!
Create these amazing keepsakes using just shells and salt dough.
Turn those old and broken shells into a beautiful necklace for your kids to wear.
If your kids love elephants, they won't want to miss this craft.
If you live near a beach – this Watercolor Seashell Frame would be a great (and cheap) keepsake frame to make with the kids.
These are adorable crab crafts your kids will love making!
You're home from the beach with a collection of shells, and now you need something to do with all of them!
Capture memories of the seashore and warm vacations by covering a wood box in found objects from the beach.
As summer turns into winter these mementos will bring back warm memories.
I love all of these fun seashell crafts for kids. 
They are budget friendly and perfect for a broad range of kids. Perfect for summer when you have the kids home and need arts and crafts for kids.
Which seashell craft for kids do you plan to try?
Also, try summer paper plate crafts for kids that will keep them busy for days. Even better, they won't bust the budget.
Find more fun craft ideas here:
20 Easy Summer Paper Plate Crafts for Kids
25 Fourth of July Crafts you can make in No time. 
I bet everyone will also love these water bottle craft ideas for kids. These are perfect for keeping the kids busy without breaking the bank!