Salads are so light and refreshing in the summer. It's the perfect meal when it's hot outside and you don't want to eat something heavy. One of my favorite salads is strawberry spinach salad. Yum!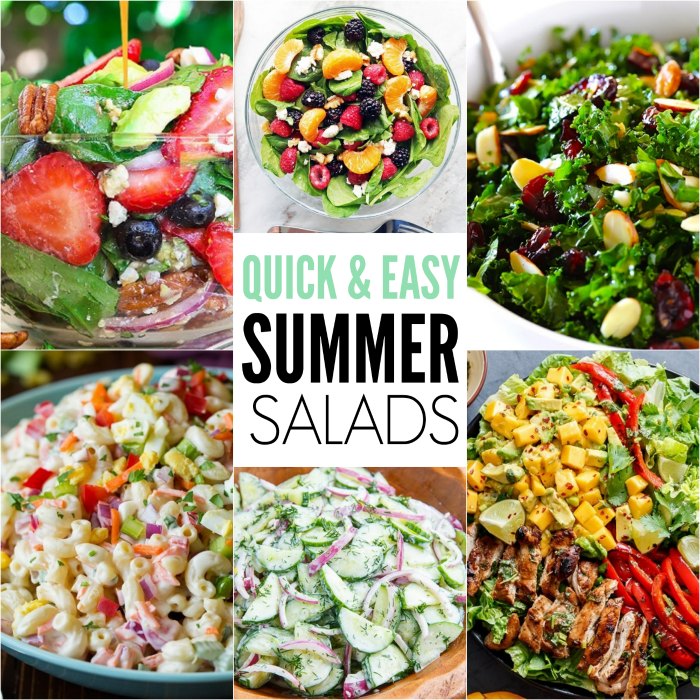 MY LATEST VIDEOS
15 of the Best Summer Salad Recipes
Cooking with vegetables that are still in season is a great way to save money. These summer salad recipes are delicious, healthy, and a great use of summer vegetables! Here are 15 easy summer salads to make this season. I can't wait to try a couple of new summer salad recipes. 
A fresh summer spinach salad that's delicious and healthy!
Red White and Blue Fruit Salad
I just love this red white and blue fruit salad. It just screams 4th of July food! It is beautiful and you can throw it together in simply 5 minutes.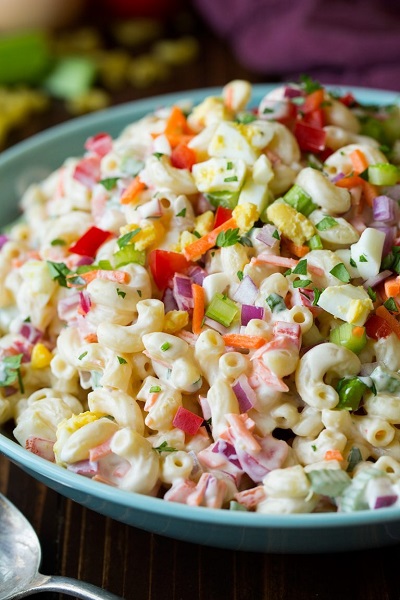 This macaroni salad is perfect for parties, potlucks, picnics, and of course a wonderful side dish for lunch or dinner
This simple recipe is a celebration of summer's bounty in the most spectacular salad you will ever eat.
This is simple but packed with flavor! It is our go to salad recipe for summer BBQs.
This salad could not be easier to make!
Summer Orzo Pasta Salad is a great addition to any summer get together!
This broccoli salad is easy to make and a delicious summertime recipe.
This salad is perfect for any BBQ, family gathering, or for a summer snack. Really… we keep this in our fridge all the time when I can get cucumbers cheap!
Kale Salad with Warm Cranberry Vinaigrette
This healthy kale salad is topped with a warm cranberry almond vinaigrette and is a delicious summertime recipe.
You'll keep going back to this delicious chopped salad because it's crisp, refreshing, and flavorful.
Cilantro Lime Chicken Salad + Mango Avocado Salsa
This has a dressing that doubles as a marinade! It's easy to make and BIG on flavors!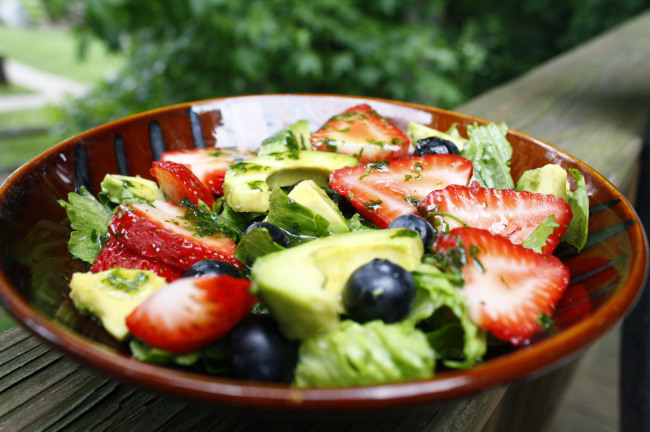 This delicious salad is great for summer barbecues or even a quick lunch.
This gorgeous, nutritious, delicious salad has burst of color making it the perfect salad to have during the summer months.
This comes together quickly with just a handful of ingredients and is one of our favorite go-to salads for summer!
Long hot Summer days call for easy Summer salads. 
There is something so refreshing about a light salad in the summer when you need a quick meal. Whether it's a grilled chicken salad or spinach topped with fruit and nuts, there is something for everyone.
I can't wait to try these Summer salad recipes!
Try these other summer recipes: