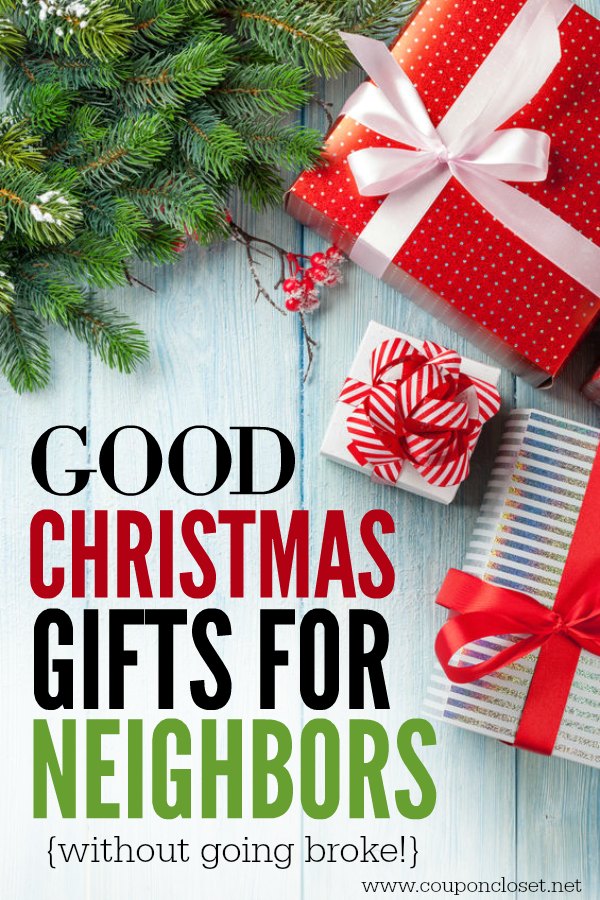 Giving gifts is one of my favorite Christmastime traditions, and I always like to include the neighbors, which is why I wanted to do a post for Christmas gifts for Neighbors. We have a tight-knit neighborhood where the kids all like to play together, and my husband and I have formed some great relationships with the parents.
Depending how close you are to the family, you might want to keep your gifts on the smaller side since you don't want people to feel the need to reciprocate. If you have a neighbor who regularly lets out your dog or brings in your mail when you're on vacation, you might want to do something a little bigger for them.
Here are some of my favorite Christmas gifts for neighbors.
1. Gifts that pamper.
Let's face it – moms and dads are busy and don't take enough time for themselves. I always like to do homemade sugar scrubs, bubbling bath salts, or other gifts in a jar that will help my neighbors take a little time for themselves. You can add ribbon and festive greenery to make these jars really pretty gifts, as well.
2. Slow cooker trio.
If your neighbors like to entertain, a thoughtful and useful gift is a slow cooker trio. You can pick up this one on Amazon for just $29.99.
3. Holiday mugs for easy neighbor Christmas Gifts.
This time of year, you can find a wide variety of mugs at Dollar Tree, Big Lots, or any other discount or dollar store. Line a basket with a pretty tea cloth or dishtowel (all of which you can find at the dollar store, too!), and then add some fancy tea, coffee, and/or cocoa packets. You can even make your own Homemade Hot Chocolate to add inside. Yum! 
4. Christmas cookie platter.
Who doesn't love Christmas cookies? Make several batches of delicious cookies and arrange them on a pretty platter (like an adorably whimsical owl platter) or in a festive cookie tin (another great dollar store find). Need some recipe ideas?
Take a look at my 25 Days of Christmas Cookie Exchange Recipes for delicious inspiration! Or you can also purcahse my book for 50 Christmas exchange cookie recipes. 
5. A board game.
(make sure you check out my post on board games for kids) If you get together regularly with your neighbors, a board game makes a fun gift. Keep it G-rated if your kids will be playing, too, with games like Telestrations or Cranium. If you're looking for something a little more adult-oriented, Cards Against Humanity usually ends up being a favorite!
6. A personalized ornament.
Parents love gifts that celebrate their family, and a personalized ornament is a great way to do that. I thought this would be such a simple but perfect to add to our list of good Christmas gifts for neighbors. There are many websites you can turn to for really cute ornaments, and here is a listing of available options on Amazon.
7. Spices and a cookbook.
Does your neighbor love to grill? Grab a set of grilling spices and a grilling-focused cookbook for them – it will be the perfect Christmas gift for neighbors. 
Other fun combinations are a set of hot sauces and a hot sauce cookbook or some artisan caramel sauce and a dessert cookbook.
With these gifts, your Christmas exchange will be a big hit! I hope that these Christmas neighbor gift ideas have inspired you to think outside the box and gift a fun gift of thoughtfulness this year.
What are some of your other good Christmas gifts for your special neighbors?
Check out more Holiday Gift Guides: