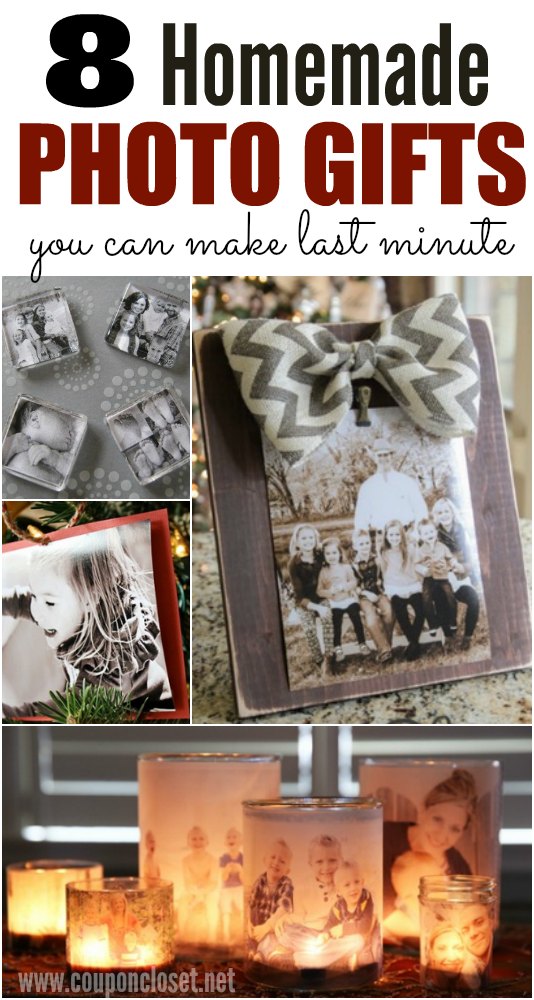 If you are planning on making some homemade Christmas gifts this year, I wanted to share some great homemade photo gift ideas. These ideas make excellent presents for family and friends, especially the ones who don't get a chance to see your family very often. Have you ever met a grandparent that didn't want more pictures of their grandkids? Ya, me neither. 😉
Here are some of my favorite homemade photo gift ideas.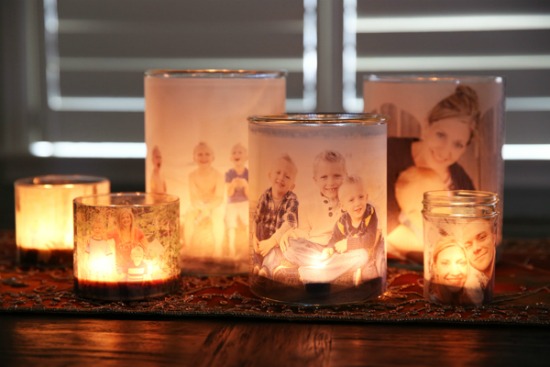 1. Glowing Family Luminaries
These picture wrapped candles are beautiful! I just love how they glow, making the photo stand out even more. See how easy these Glowing Family Luminaries are to make here.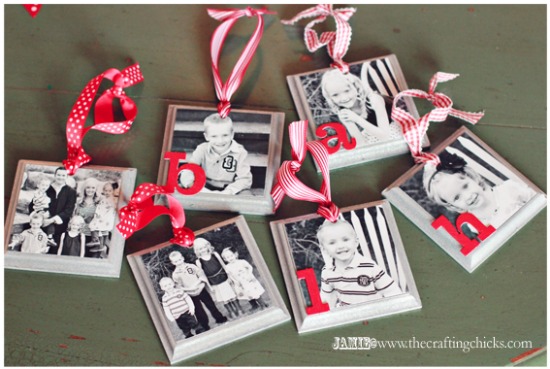 2. Homemade Photo Ornaments
Talk about cute! These Homemade Photo Ornaments are adorable and they are SO easy to make! Choose your favorite color backdrop (I do love this silver) and your favorite pictures and you are all set. These would be fun to make every year, especially of the kids.
3. DIY Bow Picture Frame
This DIY Bow Picture Frame is so simple, yet so chic! There is an awesome tutorial on how exactly to make the bow so anyone can make this – even the not so crafty people like me. 😉
4. Count Your Blessings Board
This would make a great gift for the kids (and dad) to make for mom! How sweet would it be to make this Count Your Blessings Board? Just assemble your materials and pick out your favorite pictures of your little cuties. I'm thinking this would make a great gift for my sister…
5. Simple Photo Ornament
Photo ornaments are always a hit, but I bet you have never seen one so easy to put together. Follow the directions to make these Simple Photo Ornaments and you will load a bunch to give away in no time. This is a great project for kids to help make, too.
6. Photo Coasters Using Resin
These Photo Coasters are so beautiful. Now, this project is a little more complicated then some of the others, but as long as you follow the directions well, you shouldn't have any problems. I think this would make a great girls night in project – invite the gals over and everyone can make a handful of gorgeous Photo Coasters.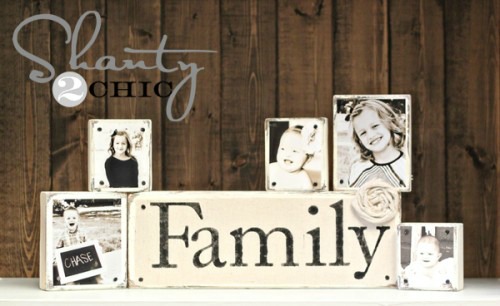 7. DIY Nailhead Photo Blocks
Wow! Talk about a great gift. These DIY Nailhead Photo Blocks are amazing! These would make a great gift for any family or friend. The photo blocks are simple enough to put together and they are so classy. Anyone would be proud to display these blocks on their mantle any time of year.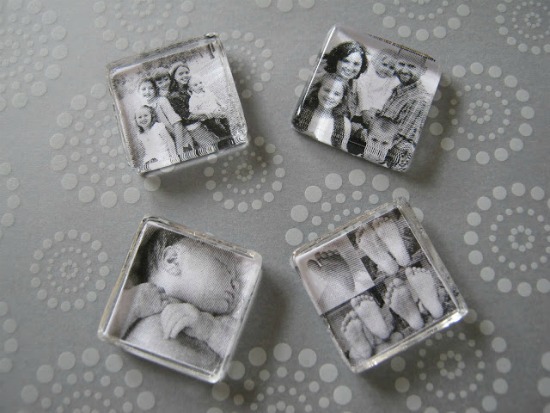 8. Photo Pendants
Tell me these Photo Pendants aren't amazing! These are so personal and so precious. Follow the tutorial here and you will have these gorgeous photo pendants to give away. You can pick up everything you need for this craft at your local craft store.
Which of these homemade photo gift ideas is your favorite?
I love the Luminaries but I really love the Photo Pendants as well. Pick your favorite gift ideas and start assembling them soon! Christmas will be here before you know it.