11 tips to plan a D
isney

Vacation on a budget:

A Disney Vacation is something most families hope to do at some point in their children's lives. This type of vacation takes a great deal of planning. When people hear the word "Disney" they immediately think expensive.

Now, this is definitely not an inexpensive vacation but I have several tips for you to plan a Disney Vacation on a budget. Depending on your family size, you could save hundreds of dollars!

I promise, by the end of this post you will have some great tips to planning a Disney vacation while still saving money.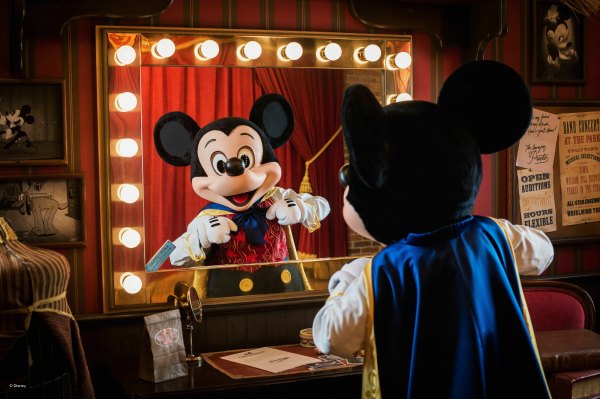 1. Bring your own snacks and drinks into Disney Parks
Did you know that Disney allows visitors to bring in small coolers and lunch boxes with food and drinks inside? This alone is a HUGE savings. If you have a family of 4 and each purchased a $5 drink inside Disney that is $20! Or you can be the family that simply grabs a juice box or bottle of water out of their backpack to the tune of $3 total at most for those same 4 drinks!
Not only does this save a ton of money but anyone with children knows that they are not the best at waiting in lines. By packing your own snacks and drinks, you also avoid the hassle of waiting in LONG lines to purchase them.
Items that pack well: juice boxes, bottled water (pack some flavored water packets), goldfish, fruit snacks, pop corn, string cheese (put with ice pack) and granola bars are just a few things that are easy to pack. All of these items will help you plan a Vacation on a Budget!
These Waterproof bags are perfect to take and you don't have to worry about something happening to them because they start at just $3. Put one on each stroller if you are taking one and you don't have to carry them. I use these all the time on trips.
2. Pack a Picnic Lunch or Dinner
If you are really trying to save money, pack your meals and bring them into the parks. Maybe you want to take the family to an expensive character meal? Well, this is a great way to save money so you can spend it on something that the family really wants to do. Disney has lots of tables and places to eat and really if you have seen those lines, it's so nice to just plop down with your ready made lunch! You can rent lockers if you don't want to carry these items around and it's still a huge savings.
Another tip- pack frozen Copycat Uncrustables and they will be ready to eat by the time lunchtime rolls around!
3. Save on Souvenirs by purchasing before your trip
Most kid's don't really care where items come from as long as they have something special. Many things sold at Disney World are identical to what the Disney Store sells. You can search for authentic Disney Parks merchandise and save a ton. Shop before your trip and pack several special items for your kids. Some ideas to grab before the trip: T-shirts, stuffed animals, autograph books, dress up items.
You can decide when to hand out these items but some people like to do it in the morning before leaving the hotel. Others like to do it when you return as a reward for good behavior. If the items are small, you can just pop them into your backpack and take them in the parks and hand them out during the day!
4. Pack your own Rain Ponchos
It's Florida, it will rain. I promise! And in that rain, you will feel compelled to spend an unseen amount of money on Disney ponchos that you will never use again. Do yourself a favor and go to your local dollar store and buy a couple of packs. Even Amazon has them for very inexpensive.
They are thin and light and can easily be thrown in your backpack. For a couple of dollars, your entire family will be set for less than what you would have spent on just one at Disney World.
5. Don't buy the Park Hopper Tickets
This is a fairly expensive add on option to your already expensive park tickets. In theory, it seems like a great idea to be able to bounce between multiple parks but in reality the kids will be tired. It is no fun when you are rushing around checking things off a to do list trying to run between multiple parks. Just save yourself the money and your sanity 🙂
6. Buy Autograph Books and Pens before your Trip
Dollar Tree has really large character pens that are perfect to grab to use at Disney World. You will love paying only a $1 for this versus $6 at Disney World. Dollar Tree and other places have character notebooks for cheap. Grab one if your child's favorite character and you have saved another $11 per child! I just saw on Amazon that they have Disney Autograph books for inexpensive too.
7. Stay Outside the Park
Many nearby hotels will offer deep discounts to lure people that might otherwise stay on site. Now, keep in mind staying on Disney property definitely has it's benefits like the free transportation to Disney Parks. However, if you are really looking to cut costs this might be an option for you.
8. Disney Dining Program
I know some may say this is not a budget friendly idea but for those looking to take all the planning out, it's an option. If you plan to do several character meals, it actually can be cheaper to do it through the Dining Program even when some restaurants count toward 2 meals. Those experiences inside Cinderella's Castle or at Chef Mickey are not cheap.
If you have several of these on your agenda, you might want to add up the cost of purchasing each meal versus using dining program credits and and see what your best bet it is. It really will come down to how many dining experiences you plan to do and how large your family is. If you plan your vacation right, you may can even get FREE DINING at Disney!
9. Let your Kid's Dress Up with Costumes you Packed
Disney is such a magical place and your kids will see tons of other children walking around in costumes. Why spend tons of money in the parks for the exact same thing you can buy at Disney Store? Or if you are looking to spend even less, just stop at Target or sh0p on Amazon (several are on sale right now) before your trip.
If you do plan on doing character dining experiences, this is another time to pack those costumes to wear to dinner. You will save a TON!
10. Bring your own Strollers
Even if you're children are older, consider still bringing a stroller. Little legs will get tired and you might consider renting an overpriced stroller or worse buying one in the gift shop. Save yourself the money now and buy an inexpensive umbrella stroller. Even if you have to leave it there, you will still come out saving money versus renting one. Tons of money!
11. Give your kid's a Disney Gift Card
Sam's Club and sometimes Costco will offer Disney gift cards for a small discount. Grab them before the trip and hand them out to your kids. Explain to them they have a budget and once it's gone, it is gone!
Whew! There are my tips for planning a Disney vacation on a budget!
Hopefully as you plan your Disney vacation, you will take some of these tips to help you save money. Have you been to Disney? What tips do you have to plan a Disney vacation on a budget?
Oh – get your FREE Disney Planning Vacation DVD:

If you have been thinking about a Disney Cruise I have a hot freebie for you. You can get a FREE Disney Cruise Vacation Planning DVD with all sorts of handy tips!
Disney World is a ton of fun but it requires a lot of planning and organization. Here are 6 Disney World tips that will save your Sanity.
If you are going on a cruise soon, this cruise packing list might be helpful to look over.
Make sure you check out these other frugal tips: