I'm so excited about these Fourth of July Crafts that are easy and quick! Even better, they will not break your budget. I bet the kids will love helping make these 4th of July crafts.
Fourth of July Crafts
The Fourth of July is coming up soon so it's the perfect time to make these Fourth of July Crafts.   If you're looking for a fun way to celebrate, we've put together a list of simple 4th of July crafts.. Before you know it you'll be watching fireworks and lighting sparklers. Here are 20 simple Fourth of July crafts!
MY LATEST VIDEOS
Recycled Bottle Centerpiece – One of the most frugal and fun ways to decorate your table for the 4th is using recycled bottles. This centerpiece project couldn't be easier to make!
Bandana Quilt – This reversible bandana quilt is perfect for summer picnics and patriotic holidays! It can also make a great table cloth.
4th of July Flip Flops – These are one of my favorite 4th of July crafts for kids, because they are so easy to make and very inexpensive!
Patriotic Wreath – You can buy most (if not all) of the materials needed to make this at the dollar store!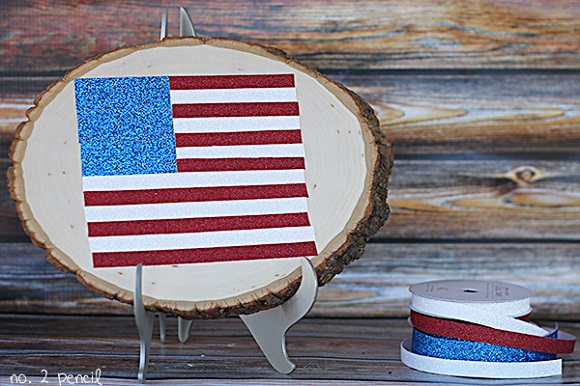 Glitter Tape Flag – This is a great craft for kids to make because it's SO easy!
Lollipop Bouquet – Kids will LOVE this fun centerpiece! It can be on the table in about 10 minutes!
Easy 4th of July Centerpiece – This festive centerpiece cost me ONLY $6 to make!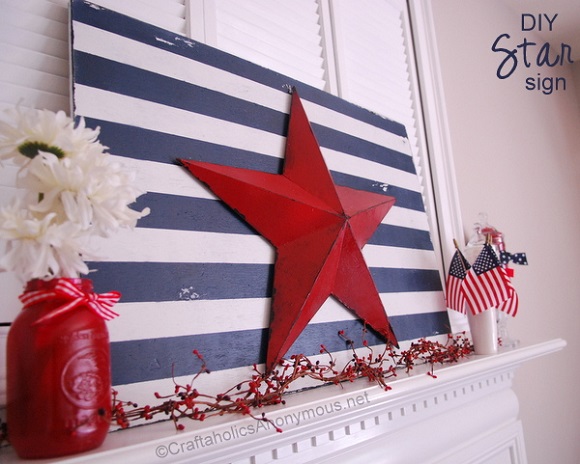 Patriotic Star and Stripes Sign – This sign is beautiful! Simple, but bold.
Firecracker Centerpiece – Create this patriotic firecracker centerpiece out of mailing tubes and construction paper for your July 4th party!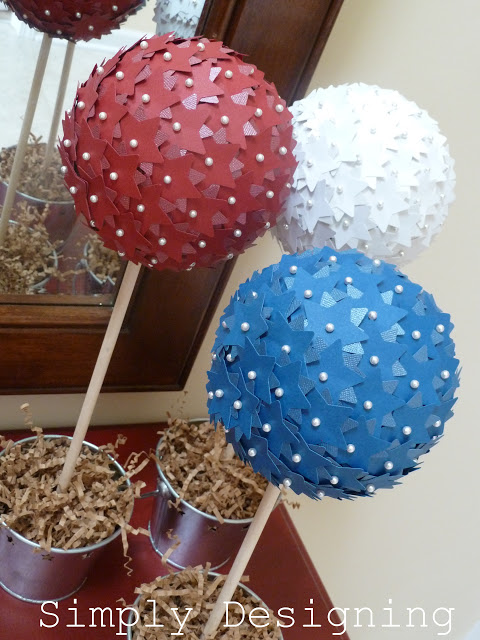 Star Topiaries – These are super simple to make, but they do take a little bit of time. It is well worth the time though because they are so cute!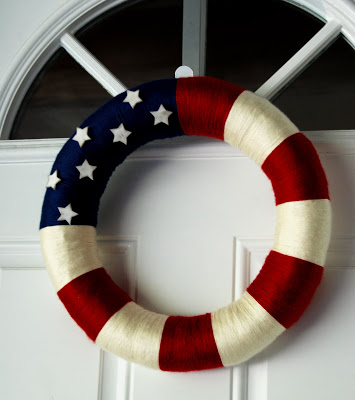 Yarn Patriotic Wreath – You will definitely want to show off this handmade wreath on your front door!
Wood Flag Wreath – Old pallets are so easy to come by (I'm pretty sure I already have a ton in the basement). This is a great way to re-purpose them!
USA Blocks – This project is so easy and inexpensive (especially if you already have old wood)!
Patriotic Starburst Bouquet – This festive bouquet makes a great quick and easy Fourth of July decoration or the perfect outdoor picnic table decoration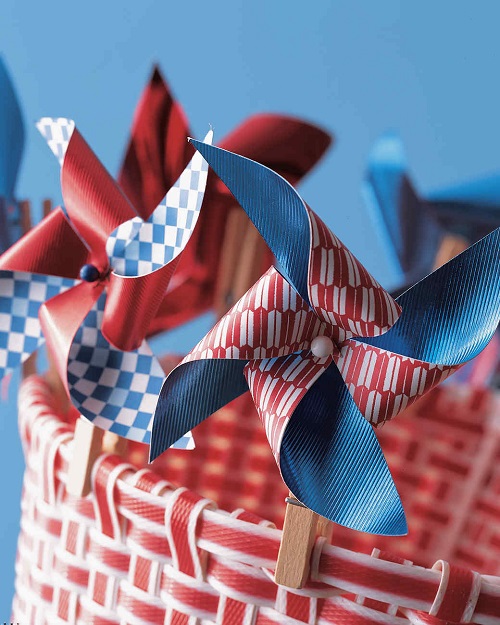 Clothespin Pinwheel – These pretty, patriotic whirligigs spin in the wind and can be clipped onto just about anything!

Tin Can Luminaries – These make your outdoor party more festive and patriotic! The best part is they are made from empty tin cans so you can collect a bunch of the quickly!
DIY Wooden Firecrackers – The construction on these Wooden Firecrackers is not difficult, and with a few standard tools, you can make your own!
Patriotic Button Art – You can easily make patriotic button art with an old picture frame! This beautiful piece of art can dress up your home for a Fourth of July get together!
Patriotic Candle Holders – This craft is so simple and you only need three things: candle holders, patterned napkins and mod podge!
Popsicle Stick Flags – These are so easy and inexpensive to make, and perfect for kids to make!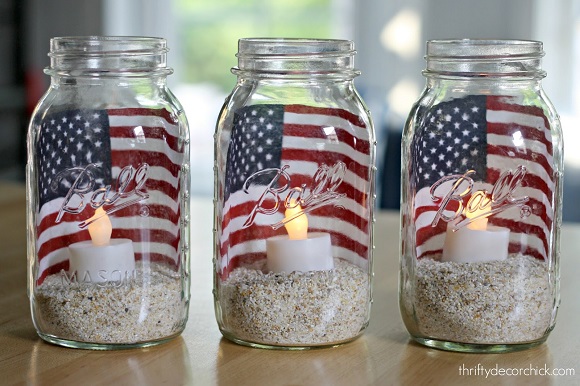 DIY Lanterns – How cute are these? They are super inexpensive and easy to make, too!
Fourth of July Painted Wine Glass – I LOVE this and I would probably use it all year long, not just on the 4th of July!
Patriotic Flower Pot – This is such a quick project to make! You will look forward to bringing it out every year to fill it with flowers.

4th of July Confetti Launchers – No big bangs or smoke but still very cool! Kids will LOVE these!
4th of July Paper Sparklers – These are perfect for little ones so they can get in on the firecracker fun without getting scared!
I'm so excited to try these Fourth of July Crafts.
My kids are going to love helping make these fun crafts. Anything with paint is a big hit around here.  Oh and they love glitter 🙂
Let us know which 4th of July Crafts you plan to make.
Find more 4th of July ideas here:
30 Mouthwatering 4th of July Recipes