You will love these water activities for kids. If the kids say they are bored, just break out one of these fun water activities.

25 water activities for kids
Summer is here and it's the perfect time for water activities for kids. Your kids are restless staying indoors, but it's just too hot out to let them run and play. Here are water activities for kids to help keep them cool. A lot of these water activities for kids can be done with items you most likely already have at home. You'll have a perfect way to keep your kids entertained at little to no cost at all. No need to spend money at a water park when you can make your own Water Slide, Kiddie Car Wash, Sponge Balls, Pool Learning Games, Dunk Tank and SO much more! Be sure to browse all of the amazing and simple water activities for kids below. They will have so much fun!

Sponge Ball – This water sponge ball is great for parties, relay races, or even just a fun day outdoors.
Swimming Pool Scrabble– This is a fun way to stay cool and play a fun family game. Scrabble is one of my favorite water activities for kids.
Water Science Experiment– Does it sink or does it float? Find out with this fun experiment.
DIY Pool Noodle Sprinkler– This activity is budget friendly and will provide you with hours of fun.
DIY Water Blob– Make this amazing water activity for hours of sensory fun.
Sand and Water Ocean Sensory Bin– The ocean sensory bin is such a fun way for kids to play and learn about the ocean this summer!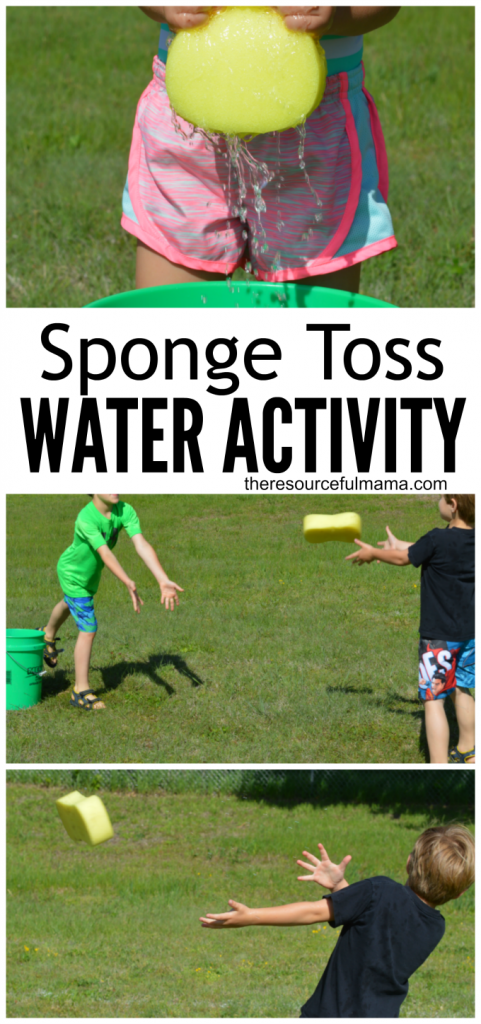 Sponge Toss Water Activity– This sponge toss water activity is a great way to keep the kids active and cool until the pool opens.
Kiddie Car Wash– You can use PVC piping and a few other bits & pieces for this fun car wash. It is sure to be a hit.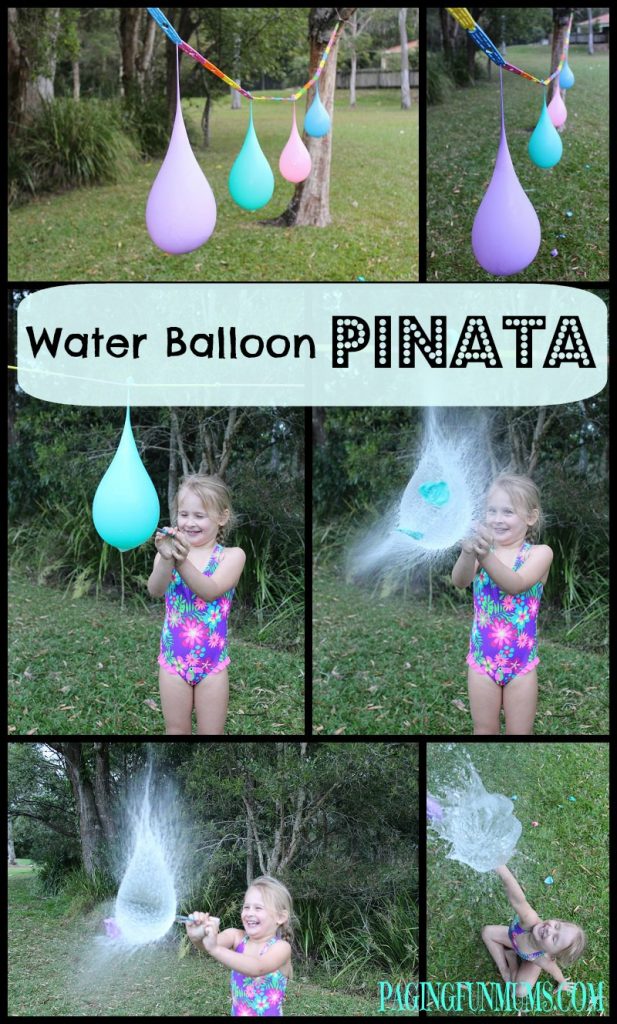 Water Balloon Pinata– This activity is perfect at a pool party OR you could get the kids really messy by filling the balloons with slime or flour!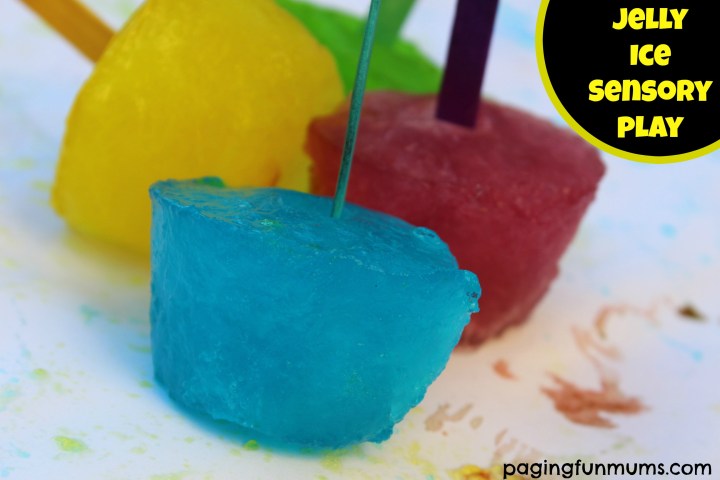 Jelly Ice Sensory Play–  Eat this fun sensory jello. It's "so cool". 
DIY Water Slide– Make a Water Slide with a few inexpensive materials for hours of fun slippery, summery play!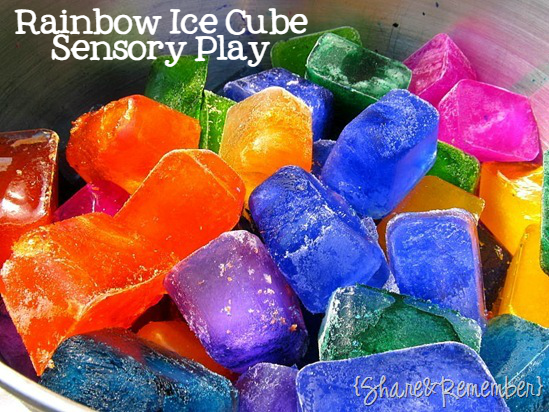 Rainbow Ice Painting– Your kids will enjoy playing and making a mess while keeping cool all at the same time.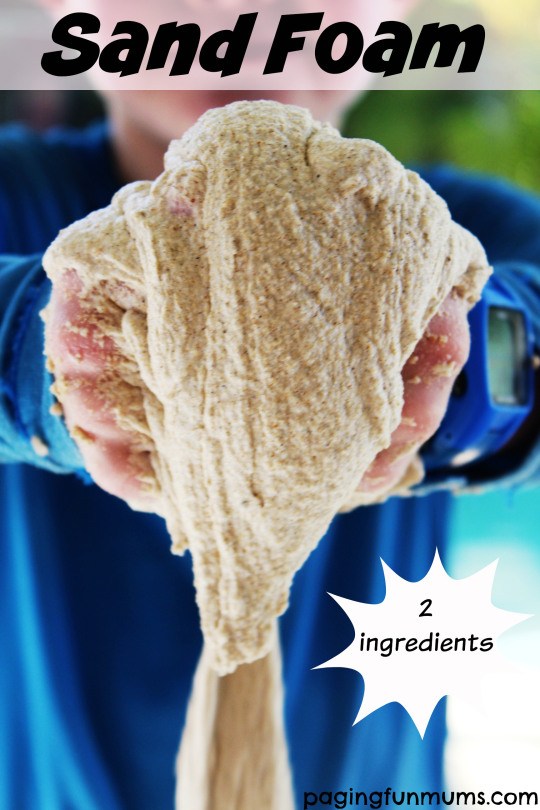 Sand Foam– Create this gorgeous Sand Foam with only 2 simple ingredients.
Toy Rescue– Freeze special toys in water to create a 'Toy Rescue' activity!
Water Blob Twister– Take Twister to a whole new level with the water version. 
Water Jump Rope– Water Jump Rope is so fun on a hot summer day.

Pool Noodle Wall– This easy Pool Noodle Water Wall provides hours of fun.
Water Shooter– You can make this cool Water Shooter using PVC piping.
Dunk Tank– Make your own Dunk Tank Game at home!
Magic Aqua Sand– Make this amazing Magic Aqua Sand for the kids!
Soap Boat Races– Make Soap Boats and have Soap Boat Races!
Giant Bubbles– Whip these up with household ingredients for a summer afternoon play date!
Floating Numbers Game– This activity will get the kids exercising & learning at the same time!
Water Play Date–  Stay busy while keeping cool outside.
Mini Ice Boats–  Kids stay cool with these mini ice boats on hot summer days.
I think my kids would love to try out just about all of these water activities for kids!
What water activities for kids would you like to try this summer?
I plan to try several of these. I love that many of these can be made with items we already have at home!
Find more fun activities for kids here:
20 Easy Summer Paper Plates Crafts for Kids
25 Adorable Seashell Crafts for Kids
Kids get bored in Summer. It is inevitable! But you can stop them in their tracks with some forgotten Summer games for kids. They will have a blast being so creative!