Summer is in full swing and what could be more fun than bubbles activities for kids! They can keep kids busy for hours! Even better, they are super cheap. Summer just got more exciting with bubble fun for kids.
12 Bubble Activities for Kids
Need something to keep your kids busy while you're making lunch or just while you're reading a book. Your kids will love these amazing bubble activities, and you'll love how quick and easy they are to do.
Bubble fun for kids is not just a cool activity but a great learning tool as well. One of the activities helps children strengthen their math skills! There are so many cool activities for kids.
Bubble Towers– Your kids will love building big, fluffy bubble towers, and you'll love how quick and easy the activity is to set up and set up and clean up!
Tensile Bubbles– This simple demonstration will introduce a complex engineering concept to kids visually.
Shape Bubble Wands– Make some DIY shape bubble wands, to introduce shape recognition into backyard bubble play, and explore a little bubble science at the same time!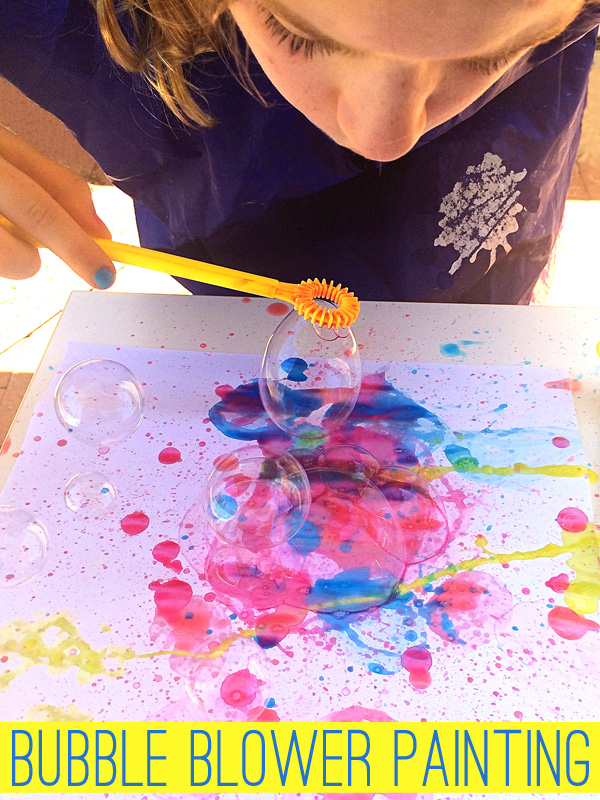 Bubble Blower Painting– It really is so simple, it only takes two ingredients – bubble mixture and food coloring.
Bubble Snakes– It's a really simple project and you end up with the coolest, long strings of bubbles.
Bubble Art Butterflies– Bubble blowing process art creates the opportunity for kids to get as wild as they want blowing bubbles without getting in trouble.
Number Hopscotch– Use this simple guide to create your own bubble wrap activities!

Homemade Bubble Recipe– Forget store bought bubbles, make your own!
Science Experiment Bubble Recipe– This bubble solution works very well, just as good if not better than store bought bubbles.
Bubble Science– Experimenting with blowing bubbles with found household objects is fun and exciting!
Bubble Wrap Learning– Create this awesome learning activity for your kids!
Dry Ice Bubbles– This awesome science activity is a fun way to play with dry ice and also play with bubbles!
Summer days will be so fun with these bubble activities for kids. 
Kids and toddlers alike will have hours of fun with these cool bubble activities.
Let the bubble fun for kids begin!
Find more fun summer activities for kids: